"We render our best to Train, You ought to execute your best to Gain."
-BEC
It is an art to transform, sustain, communicate, plan, manifest, manage and lead. In today's industry an increasing importance is being placed on soft skills- personal attributes that enables you collaborate with others is one of the reasons.
Strong soft skills ensure a productive, collaborated, and healthy work environment, all vital attributes for organization in an increasingly competitive world.
Soft skills are the nurturing of your innate individual development. These Skills are either naturally gifted or can be developed with appropriate training and practice.
Automation and artificial intelligence will result in a greater proportion of jobs relying on soft skills. Advances in technology have caused tasks that require hard skills to decline, making soft skills a key differentiator in the workplace. A study by Deloitte Access Economics predicts that "Soft skill-intensive occupations will account for two-thirds of all jobs by 2030".
There are some special characters you should develop to communicate better to finish a task in a fine-tuned way.
Skills such as listening, collaborating with others, presenting ideas, and communicating with team members are all highly valued in the modern workplace. Strong soft skills ensure a productive, collaborative, and healthy work environment, all vital attributes for organizations in an increasingly competitive world.
A key difference among today's large-scale skill shift and those in the past—including the transformative transition from agriculture to manufacturing—is the urgency for workers who exhibit these capabilities.
Reskilling at scale is a concern and priority for 80 percent of C-suite executives worldwide, according to a McKinsey survey. Reskilling significant portions of the workforce within the next 5-10 years will be required—tens of millions of mid-career, middle-age workers, particularly in advanced economies—with the development of soft skills a key element.
Sub Topics

Communication Skills
• Vocal and Verbal Communication
• Non Verbal Communication ( Body Language)
• Business Communication
• Elevator Pitch and Small Talk an Art
Etiquette Ready


• General and Business Etiquette
• Travel and Event Etiquette
• Dinning Etiquette (Kids and Adults)
• Enroot Ethical and Moral Values (Kids)
Work Place Skills
• Leadership skills
• Team Management
• Interpersonal Skills
• Transactional Analysis
Personality Enhancement

• Goal Settings
• Negotiation Skills
• Conflict Management
• Time and Stress Management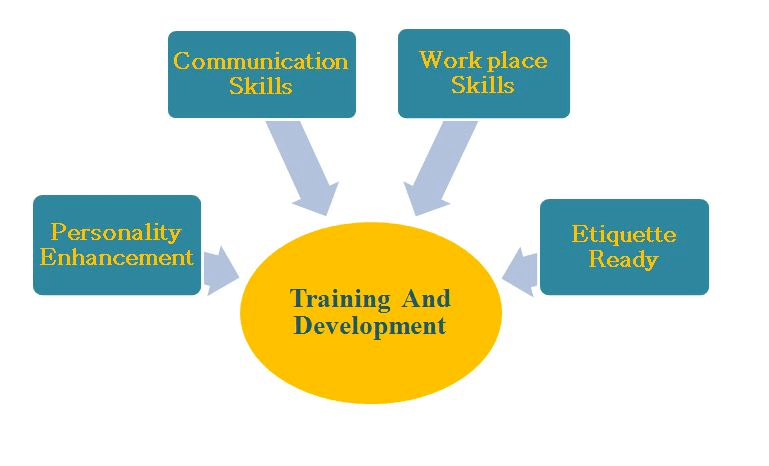 We are sensitive about our client's preferences and therefore we maintain the highest level of confidentiality about our clients and their pricing packages as every individual are different and so are their needs and this is the reason that we provide tailored kit as per the requirement of our candidate with the best possible solution and actionable goal.




"It is not the strongest or most intelligent who will survive but those who can best manage change."
– Charles Darwin, scientist
Soft Skills Key Training Top 8 Topics We Cover:
Communication Skills

Interpersonal Skills

Research Skills

Decision Making and Problem-Solving Skills

Creativity

Work Ethic

Time Management

Leadership
Why Soft Skills Development Required? ?
As per the analysis, 85% of success in life is ascertained through personality development skills, leadership qualities, and intelligence which defines the progressive aspect of your future. Successful leaders are the energy-driven powerhouse behind their organizations. They are the visionaries made to sit in the front seat and take the company towards heights. It may seem to you that gifted lads are the ones with this skill-set but it's more than that, the truth is most of them are learned and sharpened through time and practice.